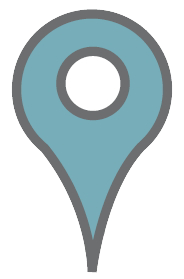 Central Greece
---
A region of sharp contrasts, with some of the country's highest mountains, largest lakes and longest rivers, Central Greece is a harmonious mosaic of dramatic landscapes, picturesque villages and spectacular reminders of a glorious yet often turbulent past. Spanning this historic land from the Ionian Sea to the Aegean, it is a region where colourful traditions remain strong and customs are deeply embedded, forming part of a unique cultural heritage that visitors can discover and experience at first hand.

Etoloakarnania
---
The country's largest regional unit is a combination of the historical regions of Etoloakarnania, occupying the west part of Central Greece. Its capital is Messolongi, where Lord Byron, a national hero in Greece, died in 1824. In addition to significant historic sites, the region's long coastline and mountainous interior offer many opportunities for outdoor activities, from windsurfing, kitesurfing and other sea sports to hiking, biking, kayaking and rafting. Since 2004, the region has been connected to the Peloponnese via the Rio-Antirio bridge, one of the longest cable-stayed bridges in the world.
---

Need more inspiration?