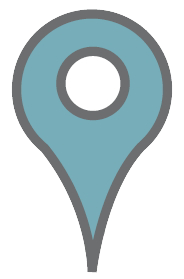 Sporades Islands
---
Located in the northwestern Aegean, the Sporades generally refers to a group of three sun-blessed islands that attract visitors with a captivating mix of outstanding natural beauty and cultural authenticity: cosmopolitan yet still unspoilt Skiathos, laid-back Skopelos of Mamma Mia! fame, and tranquil Alonissos, home to the endangered Mediterranean monk seal. While each has its own unique charm and atmosphere, all three offer lush green landscapes surrounded by the deep blue sea, stunning beaches, secluded coves, scenic villages, medieval ruins, historic churches and monasteries, plus a wide range of outdoor activities. And best of all, their close proximity makes island-hopping a joy.

Skiathos
---
With its heavily wooded landscape and pristine coastline washed by crystal-clear waters, Skiathos is a true Aegean gem. Despite its small size, the island boasts some of the most stunning beaches in Greece, over 60 picturesque sweeps of fine golden sand. Easily accessible thanks to the compact international airport and regular ferry services to and from the mainland, Skiathos has much to offer visitors of all ages and interests: from water sports and horse riding, to mountain biking and walking along well-marked paths of varying difficulty and length, in unspoiled nature. Thanks to a frequent hydrofoil service, Skiathos is also a great base for exploring the nearby islands of Skopelos and Alonissos. Highlights include the medieval fortified site of Kastro, the forest and lagoon of the Natura 2000 protected Koukounaries Wetland and Wildlife Refuge, and the eclectic mix of modern restaurants and traditional tavernas.
---

Need more inspiration?